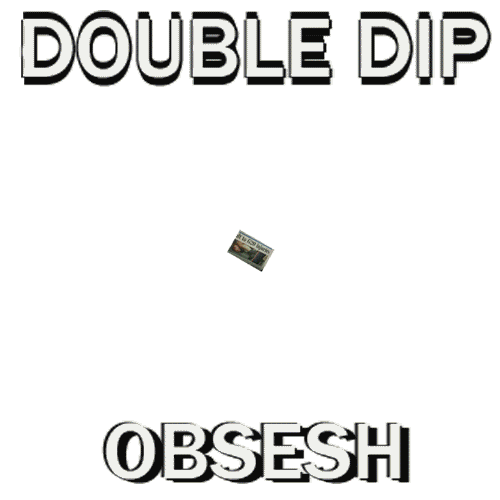 Howdy folks. This 3rd installment in Ghostcapital's
Guest Mix
seriescome from my pal
Tim Westberg
. He's a member of a Philly-VA-Toronto group called
My Mind
, whom I've featured
here
before. This mix is signature Tim---With an inimitable love of the artful pop hook forever tempered by a predilection toward extemporaneous social/political
didacticism
. I'll admit that the Abba track starting this mix caught me off guard at first. Repeated listens, however, allowed me to hear beyond the schmaltz: Good song! And thematically appropriate...Had it kind-of on repeat for the past week or so. As evidenced by such tracks by Kriegshög and Leather, Westberg's also one of those folks who'll carry his hardcore roots with him forever. No doubt,
Tim's gonna stay young until he dies...
Says he:
"Steve Jobs stepping down as C.E.O. of Apple Corps is a great example of how volatile and unpredictable the world is, and the troubled economic times we live in. At the time of this writing, Apple stock has dropped 5% during after-hours trading. No one is immune to the cruel fluctuations of the stock market, much in the same way that no one can prepare themselves for city-shaking earthquakes or predict glacier-melting global temperature changes. In our kontemporary era, characterized by the universal influence and inherent volatility of a kleptocratic global political-economy and the auto-erotic asphyxiation of our planet, things like art and music recede in importance. Does music provide a purely aesthetic balm to apply to the wounds of modernity? Does it function as yet another ingredient in the karmic honeypot, enticing us to further greed and entrapment? Van Dyke Parks (here represented with his uncredited production work on Allen Toussaint's "Southern Nights") described the "song form" as "the most powerful political weapon of our time," so perhaps despite the apparently imminent collapse of human society, further investigation into the arts may be warranted? "
Download: Ghostcapital Guest Mix:
Double Dip Obsesh (*by Tim Westberg)
1. ABBA - Move On
2. Nick Lowe - (Hope to God) I'm Right
3. Allen Toussaint - Southern Nights
4. The Symbolics - Conflict
5. Kriegshög - Evolution
6. Tickley Feather - Roses of Romance
7. A. More - Judy Get Down
8. Leon Russell & Marc Benno - Death of the Flowers
9. Missionaires + 4 Religious Drummers - Yesu Ka Mkwebase (Rwanda)
10. Criaturas - Paranoide
11. James Booker - He's Got the Whole World in His Hands
12. Paul McCartney - The Pound is Sinking
13. Don Everly - Safari
14. The Quick - Teacher's Pet
15. Little Ann - What Should I Do
16. Fielded - Red Queen
17. Colin Newman - But I...
18. Leather - Zek
19. Mincemeat or Tenspeed - Song for Danny the Street
20. The Kinks - Marathon